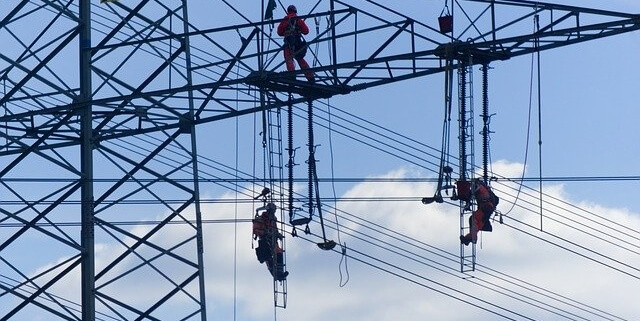 When a construction worker is involved in an accident that results in him/her suffering a severe injury, they may be entitled to have their medical expenses covered by their employer's workers' compensation insurance. They may also be entitled to receive compensation to make up for their lost wages in the event they are unable to work. After a worker has notified their employer that they were injured in an on-the-job accident or their employer learned of the incident another way, they have 10 days to report this to the New York State Workers' Compensation Board and their insurance carrier.
Obtaining Medical Treatment After a Construction Accident
Typically, workers who suffer an injury while on the job are required to receive medical treatment from a health care provider who has been authorized by the Workers' Compensation Board. However, if the injury was severe and required immediate medical attention, the medical treatment rendered should be covered by the employer's insurer. After the initial care is provided, a construction worker should then discuss with their employer or their employer's insurer how their medical treatment going forward will be paid for.
Important: Workers who are eligible to receive workers' comp benefits are entitled to have their medical care covered so as long as it is directly related to the injury the worker suffered in the construction accident.
Lost Wages
Construction accidents that are serious in nature often leave a worker out of work for an extended period of time. Unfortunately, all this time away from work could put the worker and his/her family in a financial rut. Because most workers depend on their wages and need them to afford their basic living costs, an additional benefit most workers receive is a percentage of what they would have earned had they been able to work. To see how much a worker would receive given they are out of work for more than seven days, click here.
Important: In some cases, before a worker is provided with a portion of the wages they would have earned, their employer may opt to continue paying them their regular wages. However, it is important to note that if this happens, the "employer may seek reimbursement for those wage payments out of any subsequent compensation awarded so as long as the employer has made a claim for reimbursement prior to the award of compensation."
Connecting with a workers' compensation lawyer in Syracuse, NY who can assist an injured construction worker with obtaining the benefits they are due.
After a construction worker has suffered a serious injury in an accident in Syracuse, NY, it may be difficult for him/her to get their claim filed and keep up with the requests from the insurer. In order to help injured workers get through the workers' comp claim process and obtain the full amount of benefits they are, injured parties are encouraged to contact Stanley Law to speak with a Syracuse, NY workers' compensation attorney.
Stanley Law can be contacted at:
215 Burnet Avenue
Syracuse, NY 13203
Phone: 866-399-1092
Website: www.stanleylawoffices.com
https://accident.usattorneys.com/wp-content/uploads/sites/2/2020/07/strommast-4090105_640.jpg
427
640
jennifer
https://usattorneys.com/wp-content/uploads/sites/2/2020/01/logo.svg
jennifer
2020-09-24 17:04:39
2020-09-24 17:04:39
Syracuse, New York, What benefits can a severely injured worker obtain after a construction accident?