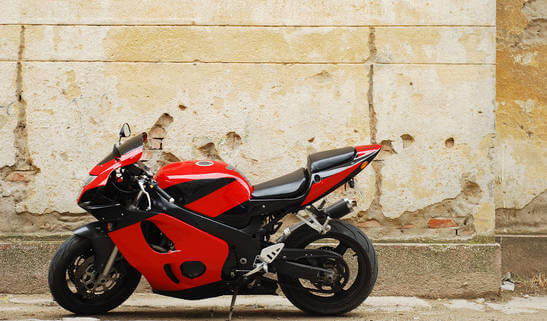 Texas – January 28, 2021
In 2019, there were 12,897 serious injury crashes in Texas with 15,843 people sustaining a serious injury.  Motorcyclists commonly suffer severe personal injury as their bodies are more exposed to outside elements, compared to individuals riding in passenger, or commercial vehicles.  They are also susceptible to accidents arising out of bad roadway conditions.  Cyclists experience an accident death rate 28 times higher than passenger vehicle drivers according to the National Highway Traffic and Safety Administration.  Catastrophic injuries may leave accident victims in dire straits emotionally, physically, and financially.  A motorcycle accident attorney can work with medical professionals, and other experts to determine damage valuations when catastrophic injury will last a lifetime to defray financial strain to a victim, so they can address the physical and emotional hurdles.
Damage recovery.
Insurance is necessary to pay injury-associated damages and wrongful death legal actions resulting from motorcycle accidents.  Contact an experienced attorney in Texas for guidance after personal injury, or the loss of a loved one caused by a motorcycle crash..  They can assist with the valuation of damages.
Compensatory damages include an award of money to compensate for actual economic losses, based on property damage, and/or injury. Total awards include economic damages for present and future loss of earnings, medical bills, future medical care, household expenses and non-economic damages for pain and suffering, mental anguish, and loss of companionship.
Texas law limits punitive damages to two times the amount of actual damages up to $750,000 in total damages, or $200,000, and a unanimous jury must find that the defendant acted maliciously, or showed indifference to the safety of other people. An accident attorney can explain the possibility of punitive damages based on individual cases.
Obvious personal injury.
Damage awards are usually higher when personal injury can be proven to insurance companies and courts.  Sometimes physical injury may seem less, but exacerbate a pre-existing condition causing long term disability.  An experienced motorcycle accident attorney can ascertain the severity of residual damages to a person who has been hurt in a motorcycle accident in Texas.  Victims should seek medical counsel after an accident regardless of obvious personal injury. Traumatic brain injury, concussions, or other brain conditions should be ruled out after a motorcycle accident to prevent further harmful losses to the victim as they might be missed at first glance.  A personal injury lawyer will use these reports to build a case for damages.
Consult with a lawyer.
Contact a professional attorney at the Cooper Law Firm for a free consultation, as they can research specific case facts and interpret the law to support a case's best outcome toward compensation for motorcycle accident injuries and related fatalities.
Cooper Law Firm
Mailing Address: P.O. Box 2222
Longview, TX 75606
Physical Address: 501 N Third St,
Longview, TX 75601
Telephone ; (903) 297-0037
Toll-Free: 1-855-297-HURT (4878)
Facsimile: (903) 236-0035
Sources:
https://www.nhtsa.gov/sites/nhtsa.dot.gov/files/documents/13507-motorcycle_safety_plan_050919_v8-tag.pdf
https://ftp.txdot.gov/pub/txdot-info/trf/crash_statistics/2019/01.pdf
https://www.tdi.texas.gov/consumer/auto-insurance.html
https://statutes.capitol.texas.gov/Docs/TN/htm/TN.601.htm#601.051
https://statutes.capitol.texas.gov/Docs/SDocs/CIVILPRACTICEANDREMEDIESCODE.pdf
https://accident.usattorneys.com/wp-content/uploads/sites/2/2021/01/photodune-2078378-motorcycle-xs.jpg
366
547
nora
https://usattorneys.com/wp-content/uploads/sites/2/2020/01/logo.svg
nora
2021-01-28 23:41:23
2021-01-29 06:37:03
Texas motorcycle accident lawyers explain fiscal recovery options to crash victims.