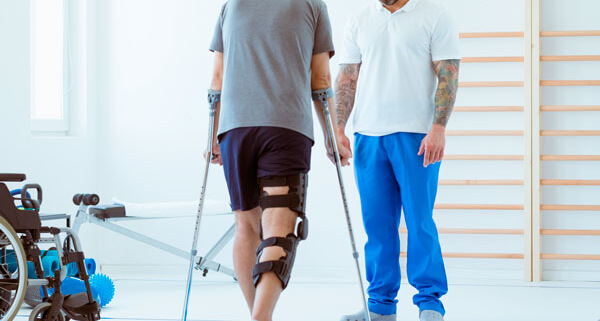 Personal injury can and has destroyed many lives. Some, while seemingly minor leave an irremovable stain on the lives of those who suffer them, while others immediately make their severity apparent. Regardless of the personal injury you have sustained, you have the right to seek compensation for your emotional and physical injuries. After suffering personal injury, the first thing we recommend doing is getting in contact with an experienced and empathetic personal injury attorney in Omaha, Nebraska who will guide you and stand by your side throughout the entire process and ensure that you and/or your family get the justice you deserve.
Victims of Personal Injury:
Personal injury can take place in many forms. Most people who sustain personal injuries have had a car accident or bus accident, but these aren't the only events that fall under the personal injury category. According to the Balance Careers, personal injury includes "animal bite injuries, auto accidents, aviation accidents, bicycle accidents, boating accidents, brain injuries, burn injuries, construction accidents, defective products, insurance/bad faith claims, medical malpractice, motorcycle accidents, nursing home abuse, pedestrian accidents, slip and fall accidents, spinal cord injuries and wrongful death." Police brutality could also be litigated as a personal injury with the help of an attorney who will present evidence of physical and or emotional wounds perpetrated by a police officer or other law enforcement professional in the form of witness interviews, photographic evidence, medical bills and more. These, are of course, the essential steps that personal injury attorneys take regardless of your injury case. Once they have this information, they prepare a solid demand letter to submit to the courts and begin to negotiate with the opposing party to reach settlement.
If the opposing party refuses to settle, a personal injury attorney can help you move the case forward to trial. As a part of this process, injury attorneys will consult several legal experts such as paralegals, liability experts, damage experts and others. Once they have formulated strong and provable legal theories, they will move on to drafting pleadings, motions, and discovery requests. According to the American Law and Legal Information Library, "in a negligence suit, the plaintiff has the burden of proving that the defendant did not act as a reasonable person would have acted under the circumstances…the plaintiff can show that the defendant violated a statue designated to protect against the type of injury that occurred the plaintiff, [or] a plaintiff may introduce expert witnesses, evidence of a customary practice, or circumstantial evidence." An expert public injury attorney will be able to make a link between the duty of care that the opposing party had toward the plaintiff and how they neglected it. For information on a personal attorney in Omaha, Nebraska with years of experience who can help you win your personal injury case, contact Rensch & Rensch.
Rensch & Rensch Law can be reached at:
Omaha Law Office
7602 Pacific Street, #102
Omaha, NE 68114
Phone: 800-471-4100
Website: www.renschandrensch.com
Columbus Law Office
1470 25th Avenue
Columbus, NE 68601
https://accident.usattorneys.com/wp-content/uploads/sites/2/2020/09/personal_injury_attorneys_home.jpg
463
600
lizgracep
https://usattorneys.com/wp-content/uploads/sites/2/2020/01/logo.svg
lizgracep
2021-02-05 10:18:50
2021-02-05 10:18:50
The Devastating Effects of Personal Injury in Omaha, Nebraska