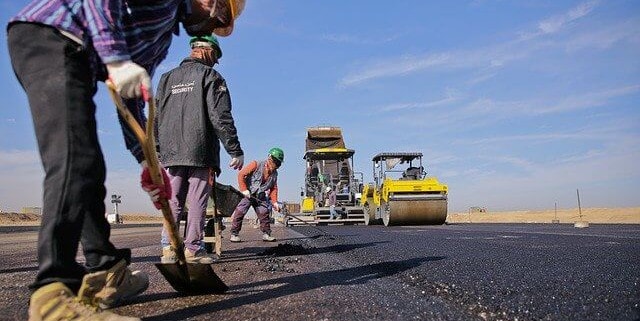 Work zones have proven to be extremely dangerous for workers and drivers and are often a cause of serious and fatal accidents. But the truth is, many of the accidents that transpire in or nearby to work zones can be avoided if drivers take certain precautionary measures. The U.S. Department of Transportation Federal Highway Administration offers a few tips on how drivers can avoid accidents when driving through work zones, some of which are shared down below.
Stay alert and minimize distractions.
Drivers should be dedicating all of their attention to the roadway, especially when driving through work zones, which means they shouldn't be doing things like changing the radio, checking their phone, or engaging in conversation with other passengers in the vehicle.
Keep headlights on.
Because headlights help drivers navigate the road and alert workers when a vehicle is approaching, they should be used when driving through work zones during early morning and late-night hours. Headlights should also be on when it is raining or when the weather conditions permit it.
Pay close attention to the road.
Work zones can sometimes be difficult or confusing to navigate through which is why drivers should pay attention to any signs that aim to help them get through it. In addition, drives must also pay close attention to the brake lights of the vehicles ahead as these serve as an indicator of when traffic might be slowing or stopping.
Merge into the correct lane.
When road work is being performed, drivers are sometimes required to merge into lanes they normally wouldn't drive in. However, it is very important that they do to prevent from riding in the wrong lane and potentially colliding with another vehicle.
Never tailgate.
Drivers should be following the vehicles ahead of them at a safe distance. This gives them time to react when traffic slows or stops.
Obey the speed limit.
In all work zones, the speed limit is reduced as there is usually heavy equipment and workers nearby. Speed limits must be obeyed as it can help reduce the chances of an accident occurring.
Follow instructions provided by any flaggers.
Involved in an accident in a work zone in Kendall, FL?
If a driver was involved in a work zone accident in Kendall, FL, they can contact Miller Trial Law to find out if they are entitled to compensation for their injuries and losses. Generally, when another party is responsible for causing an accident, the injured party may be able to bring a claim against them in an effort to recover compensation for medical bills, lost wages, pain and suffering, and more. If a driver would like to find out if their injuries warrant compensation, they can call 305-697-8312 to discuss their accident with an experienced Kendall, FL accident attorney.
Miller Trial Law can be reached at:
Town Center One
8950 S.W. 74th Court, Suite 1711
Miami, FL 33156
Phone: 305-697-8312
Website: www.millertriallaw.com
https://ez9fxy6vr4g.exactdn.com/wp-content/uploads/sites/2/2020/11/asphalt-3431322_640.jpg?strip=all&lossy=1&quality=90&ssl=1
392
640
jennifer
https://usattorneys.com/wp-content/uploads/sites/2/2020/01/logo.svg
jennifer
2020-11-06 18:53:08
2021-02-02 13:52:52
Tips for Avoiding Accidents in Work Zones in Kendall, FL