Truck accident lawsuits in Houston may involve several different legal issues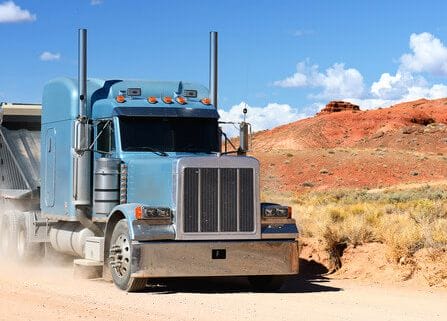 Houston, TX – Victims of accidents caused by truck drivers and similar commercial vehicles can take several steps to receive help and compensation afterwards. However, there are some differences between the process of bringing a civil accident case against a standard car driver versus a business that owns and operates a truck used for commercial or industrial purposes. When in doubt about any of these matters, those who have been involved in a collision should retain legal help and see if it is necessary to file a civil lawsuit against the trucking business responsible.
Insurance claims and accident reports
Everyone involved in the collision should report the accident to their insurance provider. This is standard procedure for all motor vehicle collisions, even when a commercial driver is involved. Victims will be assisted by their provider to see if things like vehicle damage and medical treatment are covered. Anyone who leaves the scene without reporting the collision or fails to notify their insurance company can face fines and penalties. 
Reporting the incident to the local police and relevant insurance companies will also help start the process of the accident investigation and delivering claim payments in a timely manner. Law enforcement is supposed to examine the scene and generate a basic report that has facts about when and where the collision happened, who was involved, damage and injuries, and opinions regarding the cause of the accident. In some cases, this report can become a crucial piece of evidence during settlement negotiations or the trial.  
The amount and types of coverage available can vary greatly depending on the driver's policy in place at the time of the accident. For this reason, accident victims should direct their questions about insurance coverage to their provider. 
Attaching the parent company
As a practical matter, the business that owns the truck will almost always end up paying the victim though their insurance or other means if they make a settlement or lose a lawsuit. This is because the trucking business is responsible for the actions of its employees as a general tort law principle, with rare exceptions. The individual driver also often does not have the financial resources to pay the victim which makes  adding the employer to the lawsuit even more important. The exceptions to this rule of employer responsibility may include situations where the driver was an independent contractor rather than an employee, or when the driver was engaged in an activity that has nothing to do with their regular job duties or the employer's business. 
There are also situations where defective parts or manufacturing problems resulted in a vehicle malfunction that caused or contributed to the accident. The company that was responsible for building, maintaining, or repairing the truck may be implicated in the lawsuit as well. This essentially becomes a products liability lawsuit if defective parts cause or contribute to the collision.
Serious injuries and damage awards
Because semi-trucks, tractor trailers, dump trucks, and other kinds of large vehicles are much heavier than standard automobiles, people involved in these types of collisions are much more likely to sustain serious or fatal injuries. If the victim has a long recovery window, their attorney can argue for a large amount of damages related to their medical treatment and costs. In some truck accident cases, permanent injuries requiring extensive medical treatment have resulted in millions of dollars' worth of damages being awarded to the victim. 
When fatal injuries are caused by the defendant, the victim's family can file a lawsuit for other types of compensation related  including loss of companionship, loss of financial support, mental anguish and the costs of the funeral and burial.. The rules for a wrongful death lawsuit are slightly different, including restrictions on which family members can actually bring the lawsuit. 
There are two types of damages that are significant to the victim's case aside from those directly tied to economic losses. These are non-economic damages and punitive damages, both of which are recoverable in Texas.  
 To recover punitive damages there needs to be evidence of  intentional or grossly negligent conduct
Non-economic damages are damages besides medical expenses and lost wages. They include pain and suffering, physical impairment and, if applicable, physical disfigurement. These injuries can be difficult to quantify but skilled injury attorneys know how to argue that their client has a reduced quality of life, constant pain, and various forms of mental and emotional trauma.
Local attorneys in Houston who deal with truck accident lawsuits
Anyone who has been involved in a collision with a truck or similar commercial vehicle should get legal advice from an attorney experienced in handling complex personal injury cases such as the lawyers at Blizzard Law, PLLC. 
Firm contact info:
5020 Montrose Blvd., Houston, TX 77006
800-349-0127
blizzardlaw.com
https://ez9fxy6vr4g.exactdn.com/wp-content/uploads/sites/2/2021/01/photodune-3356895-semitruck-driving-across-the-desert-xs.jpg?strip=all&lossy=1&quality=80&webp=80&ssl=1
447
447
brian
https://usattorneys.com/wp-content/uploads/sites/2/2020/01/logo.svg
brian
2021-01-22 11:00:57
2021-02-09 08:57:03
Truck accident lawsuits in Houston may involve several different legal issues