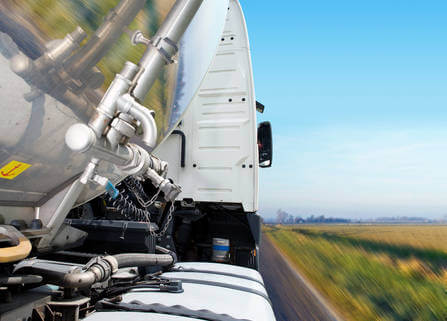 Lafayette, LA – Truck drivers can cause large amounts of damage to vehicles, people, and property nearby if they make even a small mistake. Because of this possibility of severe losses, trucking companies are actually required to carry certain types of insurance policies that will pay for damage caused by drivers. Coverage amounts tend to be much higher than what a standard driver will need in order to legally operate their vehicle on the roads. 
Fleet insurance
Some trucking companies have a large fleet of vehicles that are on the roads for several hours every day. This greatly increases the chance that one of the trucks will be involved in an accident or cause property damage on any given day. The cargo within the truck may be insured as well if it is valuable and there are risks that it could be stolen or destroyed. Fleet insurance is one way to cover these types of losses. 
What is public liability insurance?
This is a type of insurance that can cover a business or others engaged in high risk activities if members of the public file lawsuits to recover various types of damages. Interstate freight trucks are typically required to have minimum coverage amounts for bodily injury and property damage that ranges between $300,000 and $800,000. If the trucking company transports hazardous materials or oil, these coverage amounts can increase to over one million dollars per accident. These insurance requirements and coverage limits are enforced by the Federal Motor Carrier Safety Administration. 
Coverage for accident victims
These insurance policies can potentially pay the victims affected by the driver's mistake. The company that owns the truck will pay out damages through their insurance or other means rather than the individual driver. If a person who is hit by a truck sustains serious injuries, they may require thousands or millions of dollars to have their medical costs covered. There may also be additional losses if they cannot work or experience any kind of trauma that creates long term problems. An accident law firm can provide more specific advice to victims about what types of economic and non-economic damages may be available from their lawsuit through a settlement or a jury verdict. If the trucking company engaged in reckless or malicious behavior, punitive damages may be available as well to punish the defendant. 
Legal help during the process to receive compensation
Accidents can create a number of issues that are confusing and frustrating for people who are suddenly hit with expenses. Miller, Hampton, and Hilgendorf is a firm that handles all matters related to personal injury law for local clients in Lafayette and nearby parts of Louisiana.   
Firm contact info:
Miller, Hampton, and Hilgendorf
3960 Government St., Baton Rouge, LA 70806
225-343-2205
www.mlhlaw.com
https://accident.usattorneys.com/wp-content/uploads/sites/2/2021/01/photodune-2530538-truck-cab-and-tanker-trailer-xs.jpg
447
447
brian
https://usattorneys.com/wp-content/uploads/sites/2/2020/01/logo.svg
brian
2021-01-27 13:05:54
2021-01-27 13:05:54
Trucking companies in Lafayette have special types of insurance in case of an accident