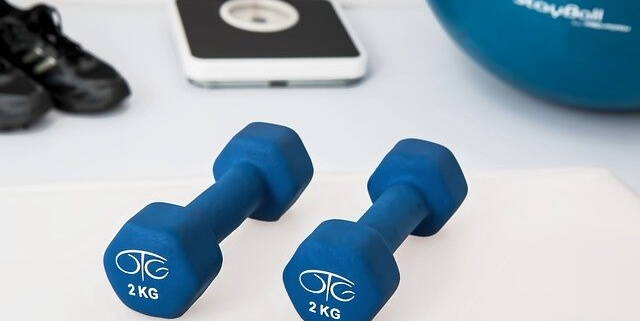 The majority of car accidents that occur often end with those involved suffering a minor or severe injury. These injuries may not only impact a person's physical abilities, but they may also cause them to suffer from a mental health issue as well. Because car crashes can be taxing on the mind and body, it is important for a car crash victim to consider what they can do to make the recovery process easier to get through.
Exercising After a Car Accident
Exercise is one way a car accident victim can strengthen their mind and body despite the restrictions their physician has placed on them. The reality is, just a few minutes of exercise a day can help an individual make progress in the recovery process. Now, because most car accident victims cannot just jump back into the gym or engage in strenuous activity, it is important for them to have a qualified personal trainer assisting them with their workouts to ensure they don't overuse a muscle or engage in any activity that could worsen their condition.
The personal trainers at Fort Lauderdale Personal Training can help those who have been involved in a car accidentwork toward taking control of their health despite the condition they may be in.
Health Benefits of Exercising
Exercising carries many health benefits, whether a person is doing it to break out of an unhealthy lifestyle or because they were involved in an auto accident in Fort Lauderdale, FL. According to the U.S. National Library of Medicine, some of these benefits include:
Exercise improves mental health and mood. When an individual exercises, their "body releases chemicals that can improve [their] mood and make [them] feel more relaxed." This can help a victim deal with their stress a little better and even "reduce [their] risk of depression.
Strengthen bones and muscles. Although a car accident victim may be limited to only performing certain types of muscle-strengthening activities, the ones their personal trainer allows them to do can help them to "increase or maintain [their] muscle mass and strength."
Improve sleep. The U.S. National Library of Medicine says exercise can help an individual fall asleep faster and stay asleep. Sometimes, accident victims might find it difficult to get to sleep or stay asleep because of the mental or physical injuries they suffered.
Connecting with a Personal Trainer in Fort Lauderdale After a Car Accident
If an individual is interested in learning more about the benefits of exercising after having engaged in a car accident in Florida and whether their condition allows for them to start back with physical activities, they can contact Fort Lauderdale Personal Training at 859-608-2843.
Fort Lauderdale Personal Training is located at:
4199 N. Dixie Highway
Oakland Park, FL 33334
Phone: 859-608-2843
https://accident.usattorneys.com/wp-content/uploads/sites/2/2020/12/physiotherapy-595529_640.jpg
426
640
jennifer
https://usattorneys.com/wp-content/uploads/sites/2/2020/01/logo.svg
jennifer
2020-12-01 10:34:17
2020-12-01 10:34:17
What are the health benefits of exercising after having engaged in an accident in Fort Lauderdale, Florida?