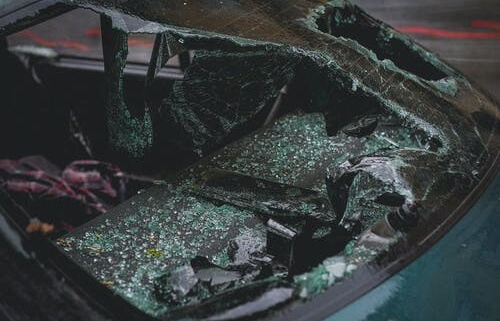 When you combine your medical bills, property damage, and the lost wages you suffered after an accident, you quickly realize how desperately you need financial assistance to help you cover all your damages without falling into serious debt. If you were an insured driver and your losses were not very severe then the chances of you having almost all your expenses covered are remarkably high, especially if you collect enough evidence to prove your losses and present it in the legally appropriate way.
Getting into an accident can be very overwhelming and if you do find yourself in this unfortunate circumstance, you should make sure you remain as calm as possible and you get the help of a legal professional as soon as possible. Many times, drivers try to take the settlement process into their own hands and then they end up receiving an exceptionally low offer that does not even come close to helping them recover their damages.
Insurance companies are required to evaluate the prices of similar vehicles to help determine how much money they should give you to help you pay for your damages, and for injuries, they are required to look at your medical bills and give compensation accordingly.
Acting in Bad Faith
If the insurance company does not give you a fair offer, you can make a claim of bad faith or even file a lawsuit against the insurer for failing to do their duty. In such cases, the insurer will almost always be compelled to pay you more than the original amount as a form of penalization for their lack of responsibility and for causing an unnecessary delay in giving you the compensation that was rightfully yours.
Responding in a reasonable amount of time
Insurance companies are not only required to give the complete settlement amount to the driver but also to respond in a timely manner. Depending on what sort of claim a person is making, the deadlines vary, but in all cases, the insurer is expected to reply in a reasonable amount of time. If they exceed 30 days without giving a response, then their response is overdue.
It is against the law for insurers to fail to accept or deny a claim within a reasonable period of time and if they are guilty of not responding they can be taken to court and compelled to not only give the original settlement amount but also to pay additional money to the victim of the accident to make up for the lost time.
Connecting with an accident attorney is necessary because they can use legal references in their letters to encourage the insurer to respond as quickly as possible with a reasonable amount of settlement.
Get in touch with a Tucker Law accident attorney today at:
MAIN OFFICE
200 SE 6th Street, Suite 405
Fort Lauderdale, FL 33301
PHONE: 954-204-0444
TOLL-FREE: 1-800-TUCKERWINS
TOLL-FREE: 1-844-4-TUCKER
TOLL-FREE: 1-833-TUCKERUP
https://accident.usattorneys.com/wp-content/uploads/sites/2/2020/07/pexels-photo-2265634.jpeg
333
500
maha
https://usattorneys.com/wp-content/uploads/sites/2/2020/01/logo.svg
maha
2020-07-05 10:52:04
2020-07-22 18:56:27
What Happens If I Do Not Receive a Fair Settlement After an Accident in Florida?