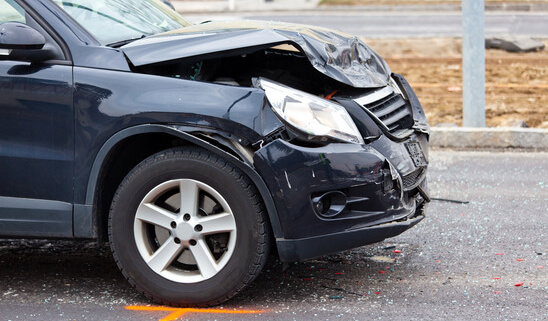 When an individual suffers injuries in a car accident that was caused by another driver's careless or negligent behavior, that driver should be held liable for compensating the victim for their pain, suffering, and any other losses they experienced. But how much compensation is a fair amount and who determines how much they should receive? Well, the answer is going to vary depending on who the victim speaks with.
For instance, if the victim were to file a claim with the other driver's insurance carrier, the adjuster assigned to the claim would be the person to place a value on their injuries and losses. Now, keep in mind that an adjuster is only going to consider damages that are covered by the policy along with the limits the policyholder purchased. Essentially, what this means is that if the other driver's policy only covers up to $30,000 in medical bills and property damage, the adjuster will only factor in how much the victim spent on medical care and what their property damage is worth, and they can only receive up to $30,000.
Unfortunately, insurance companies don't always provide accident victims with a fair settlement. In fact, they look for ways to reduce the value of a claim to avoid having to pay out more.
Can a Philadelphia accident lawyer help a victim obtain a larger settlement?
In some cases, accident attorneys have helped victims secure larger settlements than what the insurance company offered but it isn't guaranteed that they always will. It all comes down to how the accident has impacted the victim's life and livelihood and what types of insurance coverage is available to them. However, the reason attorneys have been able to obtain larger settlements is because the insurance company will often undervalue a claim rather than try and pay out the maximum amount the victim is entitled to receive.
Because accident lawyers in Philadelphia, PA have a firm understanding of insurance law and how it applies to car crash cases, they can identify when the insurance company isn't providing a victim with a fair or accurate settlement and can then challenge it.
What factors influence how much an accident victim can receive?
If an accident victim has a valid claim, they may be entitled to recover compensation for the following damages:
Pain and suffering
Past and future medical expenses
Lost wages
Mental anguish
Now, because accidents affect people in different ways, the only way for a victim to find out what they might be entitled to is to have a Philadelphia, PA accident lawyer assess their case and value their damages. The attorneys at PhillyLaw do provide free case reviews and can help an accident victim better understand what their legal rights are and if they are entitled to recover compensation for their injuries and losses.
The attorneys at PhillyLaw have more than 75 years of combined experience working as accident lawyers and would be happy to provide a victim with the legal assistance they need and deserve.
PhillyLaw can be reached at:
2021 Locust Street
Philadelphia, PA 19103
Phone: (215) 515-2050
Website: www.phillylaw.com
https://accident.usattorneys.com/wp-content/uploads/sites/2/2020/08/photodune-1836495-body-damage-in-car-accident-xs.jpg
365
548
jennifer
https://usattorneys.com/wp-content/uploads/sites/2/2020/01/logo.svg
jennifer
2021-01-14 09:38:54
2021-01-14 09:40:06
What is the average settlement for a car accident case in Philadelphia, Pennsylvania?