What kinds of costs do negligent drivers have to pay after a fatal accident in Gainesville?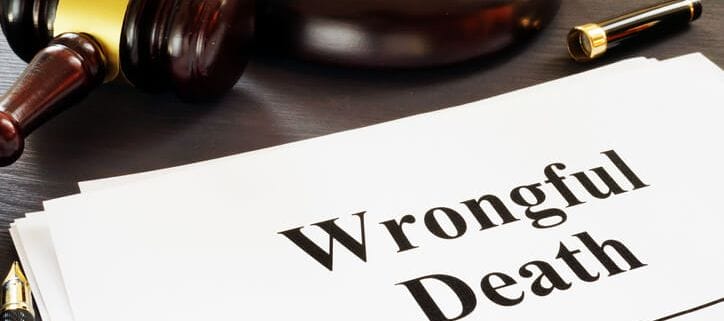 Gainesville, FL – Not everyone survives motor vehicle accidents in Florida and other states. Because of this unfortunate reality, each state has passed a law that allows family members to take legal action for the deceased person. In these situations there may be substantial costs associated with the family's loss, but a successful settlement agreement after the case is filed can help pay for various kinds of damages such as medical costs and the person's lost earning potential. 
Wrongful death lawsuits
When a person does not survive an accident, their family and estate will still have the ability to bring a lawsuit on their behalf.  These kinds of cases are similar to standard personal injury lawsuits, although there are some slight differences. Things like funeral and burial costs may be added to the types of damages that are available in all negligence cases. It is important to ensure that the firm handling a wrongful death lawsuit has relevant experience in this area to obtain the best result.
Final medical treatment
From the time emergency personnel arrive on the scene, the victim will probably have some kind of medical costs related to whatever attempts were made to treat their injuries and save their life. These types of expenses can vary greatly based on how long the person survived after the collision, and they can become a significant burden on families. 
Future career losses
One of the largest aspects of compensation in cases involving fatal injuries are those related to a person's lost income. In wrongful death cases, it may be possible to project these losses based on the total amount of money the victim would have earned until retirement age or their career ended, as these are foreseeable damages based on the fact that the family will no longer benefit from the person's wages and skills.
Non-economic damages
As with other injury lawsuits, plaintiffs can ask for intangible damages related to pain, suffering, and mental health to be compensated, even if there are no specifics such as medical bills or wage statements to show exact amounts. This is because in cases involving fatalities, it is likely that the family will have a grieving period and their lives may never be the same afterward.
Accident lawyers in Florida
Koberlein Law Offices is a firm that handles various matters related to injury lawsuits in the Gainesville area. Their attorneys are available to provide representation throughout the course of a civil case for compensation.
USAttorneys.com is available to help anyone who is looking for the right lawyer in any city around the country. Those who need assistance with their legal search can call 800-672-3103 for more information.
Firm contact info:
118 Ohio Avenue N, Suite A, Live Oak, FL 32064
386-516-2626
www.klo-attorneys.com
https://ez9fxy6vr4g.exactdn.com/wp-content/uploads/sites/2/2021/01/iStock-1007950266.jpg?strip=all&lossy=1&quality=80&webp=80&ssl=1
483
724
brian
https://usattorneys.com/wp-content/uploads/sites/2/2020/01/logo.svg
brian
2022-07-13 07:27:11
2022-07-13 07:27:11
What kinds of costs do negligent drivers have to pay after a fatal accident in Gainesville?