What should a victim do after a hit and run accident in West Palm Beach?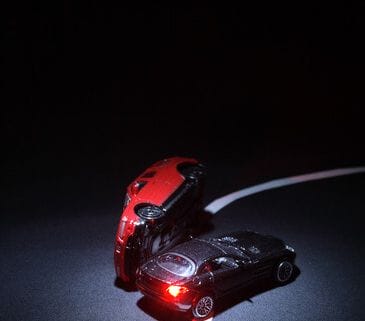 West Palm Beach, FL – When an accident happens in Florida, all drivers are required by law to remain at the scene and at least make contact with the others involved before leaving. For most accidents where there is property damage or injuries are apparent, the people involved should stay and contact the police and their insurance companies. However, some drivers illegally flee an accident scene without following any of the relevant procedures. While these drivers may be prosecuted criminally, there are also other actions that the victim can take to assist with a civil lawsuit if the driver is ever found. 
Evidence from the accident scene
The driver should report the incident to the police and their insurance. They may be able to give a description of the vehicle that will help the authorities locate the driver. It is also possible to collect evidence from the scene related to vehicle damage, statements from witnesses who saw the incident, and any relevant photos or videos. All of this evidence can still be used by law enforcement and the victim's lawyer in a lawsuit. 
The police investigation
There will need to be a formal investigation by the police to try to find the defendant and file charges against them. They may be charged with a misdemeanor for leaving the scene of an accident or other crimes. The victim should cooperate by providing as much evidence and information as possible in a timely manner. 
Regardless of whether the defendant is convicted or not in criminal court, the plaintiff can bring a lawsuit for compensation. 
Damages for the victim
When the victim brings a civil case after any kind of accident, they will receive economic damages to cover costs related to medical treatment, lost wages and income and property repairs. Non-economic damages for emotional pain and suffering are usually available in serious accident cases as well. 
However, in hit and run accidents, it is common for the victim to also be awarded punitive damages. These are additional monetary amounts that are meant to compensate victims in cases where the defendant acted recklessly or maliciously. Punitive damages are awarded as a form of punishment against the defendant in civil court. These kinds of damages are also adjusted based on the defendant's income and wealth so that they will be forced to pay enough to deter future similar acts. 
Accident victims can ask for assistance from local lawyers
Smith and Vanture is a personal injury firm that handles cases in West Palm Beach, Florida. The attorneys at the firm provide superior advice and guidance to local clients during trial preparation and settlement negotiations. 
Firm contact info:
580 Village Blvd. Suite 200, West Palm Beach, FL 33409
561-684-6330
smithvanture.com
https://ez9fxy6vr4g.exactdn.com/wp-content/uploads/sites/2/2021/02/photodune-712490-accident-concept-xs.jpg?strip=all&lossy=1&quality=80&webp=80&ssl=1
547
365
brian
https://usattorneys.com/wp-content/uploads/sites/2/2020/01/logo.svg
brian
2021-02-07 13:19:35
2021-02-07 13:19:36
What should a victim do after a hit and run accident in West Palm Beach?