What to do if an employer accuses an employee of committing workers' comp fraud?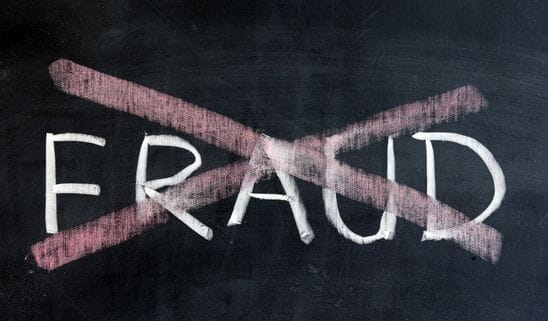 Rochester, NY—Workers' compensation insurance is reserved for employees who suffer work-related injuries or illnesses. Generally, an employer is required to allow their employees access to these benefits if they are notified within 30 days of the incident and the employee can prove the incident occurred while they were working.
If an employer doesn't believe an incident occurred at work or doesn't want an employee to receive workers' comp benefits, they might accuse them of committing workers' comp fraud.
How to handle workers' comp fraud accusations
If an employee suffered a work-related injury and their employer is accusing them of committing fraud, it might be a good idea to contact a Rochester, NY workers' compensation lawyer. An attorney can best explain how to handle the situation and even intervene if an employer continues with the accusations after valid documentation has been provided to them.
The last thing any injured worker wants or needs is to be accused of committing workers' compensation fraud. Not only might this raise issues with their job security, but it can prolong them receiving the medical and wage replacement benefits they might need. While it is understandable for an employer to question how and where a work accident occurred, they shouldn't assume an individual is trying to take advantage of the workers' comp system if they do not have evidence of this.
Because an employer can deny a worker's claim for benefits, even if they are going off a hunch that the worker is committing fraud, it is best to get a Rochester, NY workers' comp attorney involved.
Connect with a reputable workers' compensation lawyer in Rochester, NY
In the event an individual's employer denied their workers' comp claim because they don't believe they were injured at work, they can contact Stanley Law to discuss their issue with a skilled Rochester workers' comp lawyer. The attorneys at Stanley Law will take the time to understand the issue and devise a plan on how to best address it.
When an employee is denied access to the workers' compensation benefits they are rightfully due, it can make the recovery process much more difficult for them to get through. If an employee would like help with recovering workers' comp benefits after being accused of committing fraud or having their claim denied, they can contact Stanley Law for a free consultation.
Stanley Law has multiple offices in Central New York that are located at:
Syracuse Office
215 Burnet Avenue
Syracuse, NY 13203
Phone: 1-800-608-3333
Website: www.stanleylawoffices.com
Binghamton Office
84 Court St., Ste 414
Binghamton, NY 13901
Watertown Office
200 Washington St., Ste 407A
Watertown, NY 13601
Rochester Office
510 Clinton Square, Ste 521
Rochester, NY 14604
Montrose Office
22 Public Ave
Montrose, PA 18801
https://ez9fxy6vr4g.exactdn.com/wp-content/uploads/sites/2/2021/06/photodune-1540866-no-fraud-xs.jpg?strip=all&lossy=1&quality=80&webp=80&ssl=1
365
548
jennifer
https://usattorneys.com/wp-content/uploads/sites/2/2020/01/logo.svg
jennifer
2021-09-21 18:44:59
2021-09-21 18:44:59
What to do if an employer accuses an employee of committing workers' comp fraud?