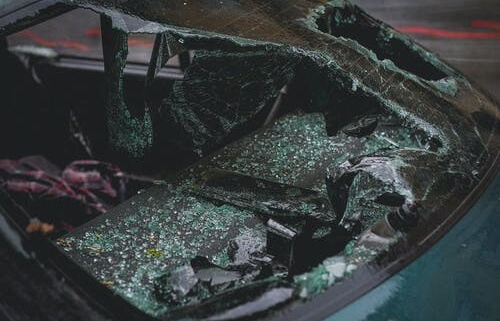 One of the first questions that you will ask after getting into a serious accident in Fort Lauderdale, Florida, is who will pay for the injuries? Most drivers do not have thousands of dollars sitting in their bank account to help them cover such a sudden yet urgent expense.
The good news is you will not be left alone to deal with your bills, especially if you have insurance. In Florida, all drivers are required to carry a specific amount of car and injury insurance. The reason for having your vehicle properly insured is so you have a guarantee of financial assistance to help you cover your injuries and property damage in the case your vehicle gets hit while you are behind the wheel.
Florida follows a no-fault system for auto accidents
Once you get into an accident and the authorities are informed, you will be advised based on Florida no-fault law. The no-fault law states that you will first claim your damages with your own insurance company. However, if your injuries were profoundly serious or there were complicated factors involved in your case you may be eligible to claim against the party who caused the collision to occur.
The individual who pays for your damages at the end of the day also depends on your insurance policy.  Whether or not you were responsible for causing the accident, your Personal Injury Protection (PIP) should be enough to cover around 80% of your medical bills, especially in a collision that did not result in profoundly serious injuries.
PIP insurance must cover any medical, surgical, or rehabilitative services you use to help you recover from the sustained injuries. Any hospital stays, x-rays, dental work, and ambulance fees must also be taken care of by you PIP.
For all this to be covered however, the facility from where you are getting treated must be medically licensed and the order for the treatments must be issued by a doctor and not just self-taken. Non-essential treatments such as massages or acupuncture or not covered. Injuries caused by self-harm or injuries sustained while committing a serious crime are also not covered.
Receiving payment for your injuries in Fort Lauderdale, Florida
To make sure you get the most money possible to help you cover your injuries, you should get in touch with an injury lawyer in Fort Lauderdale, Florida. They can represent you and communicate with the insurer on your behalf so that no low-ball offers are given and to ensure the law is followed properly.
Your lawyer can submit all copies of your bills as well as other evidence to your insurer using the correct legal references so they are pushed to respond with an appropriate amount of coverage within the expected legal limits in a timely manner. If the insurer fails to respond and pay the bills within 30 days of receiving them, their bill is overdue, and they can be penalized for their irresponsible behavior.
Call a personal injury lawyer at Tucker Law today to start your claim process:
MAIN OFFICE
200 SE 6th Street, Suite 405
Fort Lauderdale, FL 33301
PHONE: 954-204-0444
TOLL FREE: 1-800-TUCKERWINS
TOLL FREE: 1-844-4-TUCKER
TOLL FREE: 1-833-TUCKERUP
https://accident.usattorneys.com/wp-content/uploads/sites/2/2020/07/pexels-photo-2265634.jpeg
333
500
maha
https://usattorneys.com/wp-content/uploads/sites/2/2020/01/logo.svg
maha
2020-07-05 10:50:10
2020-07-22 18:56:27
Where can I Get Help Paying for my Injuries After an Accident in Fort Lauderdale?