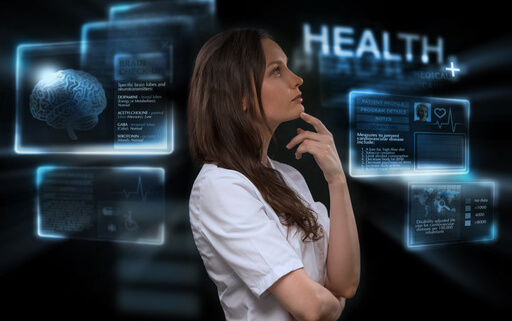 Florida – November 12, 2020
Florida Department of Highway Safety and Motor Vehicles data from October 2019 revealed more than 255,355 injuries that resulted from 403,626 crashes, in addition to a slight increase in deaths at 3,135.  Personal injury is a residual effect of many car accidents with some minor injury occurrence, or more catastrophic physical loss.  Most of the time, the signs and symptoms of whiplash develop within several days of an accident injury, and commonly include:
Stiffness and pain in the neck
Inability to move the neck without pain
Headaches near the base of the skull
Shoulder, upper back, or arm soreness
Tingling or numbness in the arms
Blurred vision, fatigue, or dizziness
Ringing ears or sleep disturbances
Unusual irritability, or depression
Memory or concentration difficulties
Whiplash injuries.
Whiplash is a neck injury usually caused by a forceful, rapid back-and-forth movement of the neck, like the cracking of a whip, commonly caused by rear-end car accidents. Whiplash can also result from sports accidents, physical abuse, and other types of traumas, such as a fall. Most people with whiplash get better within a few weeks by following a treatment plan that includes pain medication, exercise, stretching and sometimes chiropractic care. Some people may end up with chronic neck pain and other long-lasting complications after an accident, requiring an extended period of physical therapy and chiropractic care. HealthPoint Chiropractic can assist accident victims after a consultation to identify damaged areas for stretching and manipulation toward recovery.
Insurance.
Florida  is a "no fault" insurance state with regard to accidents, so an accident victim may seek compensation from their own insurance to cover damages.  Personal Injury Protection, or "No-Fault" car insurance, is mandated by the state of Florida for all drivers to carry. PIP pays for injuries individuals sustain in auto accidents, regardless of who was at-fault. Most medical costs will be covered by PIP with the exception of popular, but not widely accepted practices such as acupuncture. The following are eligible for a PIP claim:
Medical Services
Medications
Surgical and hospital expenses
Diagnostic services
Ambulatory services
If an accident victim has a good health insurance policy, residual costs over auto insurance claims payments may be covered.  Chiropractic care has proven benefits that were often disputed in the past, and the value of its techniques are more readily accepted with today's whole body wellness culture in the medical profession.
Treatment options include:
Arthrostim helps with chiropractic gentle and effective adjustment.
Cox flexion that reduces painful pressure on the spinal nerve.
Many insurance companies will cover chiropractic services, but it is best to check ahead of time, and some may require a medical doctor's order to verify that payment for treatment should be covered by insurance.
Consultation.
Contact HealthPoint Chiropractic, conveniently located just south of Commercial Blvd. on the west side of Dixie Highway, to find out if they can assist with treatment after a car accident injury.  They can advise individuals on the best way to have a treatment plan initiated that may be covered under PIP insurance.
HealthPoint Chiropractic
Phone: (954) 332-9999
Email: [email protected]
4711 North Dixie Hwy, Suite A, Fort Lauderdale, FL 33334
Sources.
https://www.mayoclinic.org/diseases-conditions/whiplash/symptoms-causes/syc-20378921
http://www.leg.state.fl.us/statutes/index.cfm?App_mode=Display_Statute&URL=0600-0699/0627/Sections/0627.7407.html
https://www.dmvflorida.org/drivers-license/car-accident
https://www.iihs.org/topics/fatality-statistics/detail/state-by-state
https://accident.usattorneys.com/wp-content/uploads/sites/2/2020/06/photodune-7891096-doctor-working-virtual-interface-xs.jpg
391
512
nora
https://usattorneys.com/wp-content/uploads/sites/2/2020/01/logo.svg
nora
2020-11-12 18:39:21
2020-11-12 18:44:30
Whiplash is a common injury in Florida car accidents: HealthPoint Chiropractic can help.