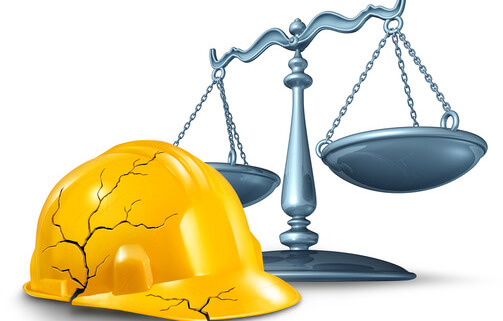 Lake City, FL—Construction workers perform some of the most dangerous jobs, all of which put their health and safety at risk. It is for this reason that the Occupational Safety & Health Administration (OSHA) requires that they be provided with the proper safety gear and equipment so they can reduce the risk of suffering an injury or engaging in an accident. Unfortunately, there are times when construction workers are given defective safety equipment that fails them when they rely on it the most.
If a construction worker in Lake City, FL, suffered injuries in an accident that was caused by the defective safety gear they were using, they may have a valid case on their hands that entitles them to compensation.
Suing for Defective Safety Gear
When a construction worker is performing their duties both above and below ground, they are likely relying on their safety gear to protect them. When a defect causes their safety gear to malfunction, they can sue for damages. So, who is the liable party in this type of case?
Generally, when a product contains a defect, the manufacturer is one potential party who can be sued. This is usually the case when the manufacturer sold the product knowing it contained a defect or neglected to take notice of the defect at the time the product was made and distributed. Manufacturers, especially those that produce safety gear and equipment, are expected to ensure their products are being created properly so that they are safe for consumer use.
When a manufacturer fails to take the necessary steps to ensure their products are safe, they can be sued.
Damages a Construction Worker May Be Entitled to Recover in a Defective Product Case
When a construction worker suffers on-the-job injuries, they are generally entitled to file a workers' compensation claim that pays medical and cash benefits.1 Cash benefits are usually provided if an employee misses more than seven days of work due to their injuries. Unfortunately, workers' compensation benefits don't always provide a construction worker with enough compensation to cover the time they must spend away from work or other accident-related costs they incurred.
This is where a Lake City, FL personal injury lawyer comes into the picture. In addition to recovering workers' comp benefits, a construction worker may also be entitled to recover damages if they sue the manufacturer of the defective product and win their case. Some of the damages they may be entitled to receive include:
Pain and suffering
Lost wages
Medical expenses
Mental anguish
If a construction worker in Lake City or the surrounding area is looking to recover compensation to make up for the injuries they sustained in an accident that was caused by defective gear, they can contact Koberlein Law Offices. The lawyers at Koberlein Law Offices will help them understand their legal rights and provide them with the legal representation they need should they decide to sue.
Koberlein Law Offices can be reached at any of their office locations listed down below:
855 SW Baya Drive
Lake City, FL 32025
Phone: 386-269-9802
Website: www.klo-attorneys.com
118 Ohio Avenue N, Suite A
Live Oak, FL 32064
Phone: 386-516-2626
8443 SW 14 Lane
Gainesville, FL 32607
Phone: 352-519-4357
Source:
https://accident.usattorneys.com/wp-content/uploads/sites/2/2020/08/photodune-6680108-construction-injury-law-xs.jpg
398
503
jennifer
https://usattorneys.com/wp-content/uploads/sites/2/2020/01/logo.svg
jennifer
2021-03-01 22:58:47
2021-03-01 22:58:47
Who can a construction worker sue when they are provided with defective safety equipment?