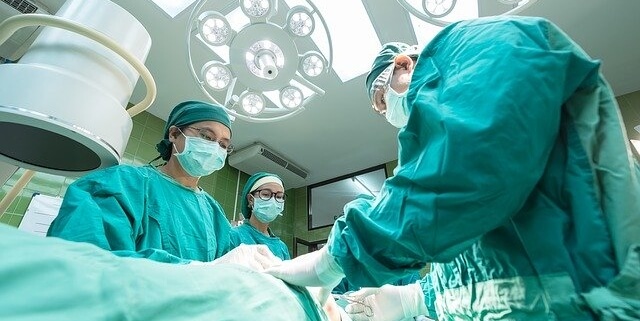 Car crashes are traumatic events that often leave victims injured and/or disabled and in need of immediate medical treatment. Sometimes, this medical treatment might involve surgery while other times, less invasive procedures may need to be performed to help mend an injury. When a car accident victim is required to undergo surgery, s/he may be wondering who should cover it, especially if they weren't responsible for causing the accident.
The short answer is, it could be multiple parties who could be held liable to pay for the surgery as well as the other medical bills the victim incurred as a result of the crash.
Obtaining Compensation for Surgery After an Accident in Lake City, FL
As mentioned, there may be multiple parties that can be held liable for paying for surgical procedures, doctor's visits, physical therapy, etc. after an accident. It all depends on the circumstances surrounding the crash. For example, if the driver was partially liable for causing the accident, they could file a claim under their personal injury protection (PIP) insurance as this covers a policyholder whether they were at fault or not. All drivers in Florida are required to carry PIP insurance and must purchase at least $10,000 in coverage.
According to Florida Statute §627.736, PIP will pay for 80% of "all reasonable expenses for medically necessary medical, surgical, X-ray, dental, and rehabilitative services, including prosthetic devices and medically necessary ambulance, hospital, and nursing services if the individual receives initial services and care within 14 days after the motor vehicle accident."
In the event a driver's PIP insurance isn't enough to cover their medical expenses, they may be able to recover more from their insurer depending on the type of coverage they purchased.
Other Liable Parties
Aside from an accident victim seeking compensation from their own insurer, they may also file a claim with the other driver's insurer. Because insurance companies are for-profit entities, they typically look to provide victims with a lower payout. However, when a victim is represented by an experienced Lake City, FL accident attorney, the chances of this happening are reduced.
Now, if an accident occurred while an individual was performing duties for an employer, then they may be able to get their surgery covered by their employer's insurer. In some cases, an individual may even be eligible to file a workers' compensation claim if they were injured while on the job. Now, because it can get a bit confusing as to who should be held accountable for covering medical expenses like surgery, therapy, doctor's visits, etc., it is recommended that a victim consult with an accident lawyer in Lake City, FL before accepting any money from the insurance company or the liable party.
To connect with an attorney who offers legal services to those in Lake City, Live Oak, or Gainesville, FL, contact Koberlein Law Offices at 386-269-9802.
Koberlein Law Offices can be reached at any of their office locations listed down below:
855 SW Baya Drive
Lake City, FL 32025
Phone: 386-269-9802
Website: www.klo-attorneys.com
118 Ohio Avenue N, Suite A
Live Oak, FL 32064
Phone: 386-516-2626
8443 SW 14 Lane
Gainesville, FL 32607
Phone: 352-519-4357
https://accident.usattorneys.com/wp-content/uploads/sites/2/2020/09/surgery-1807541_640.jpg
422
640
jennifer
https://usattorneys.com/wp-content/uploads/sites/2/2020/01/logo.svg
jennifer
2020-09-22 20:48:53
2020-09-22 20:49:41
Who pays for surgery after a car accident in Lake City, Florida?