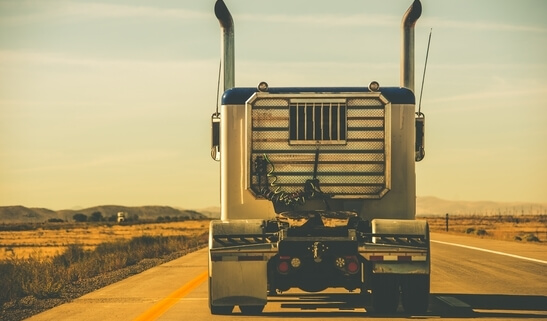 Although the massive oil boom in the Permian Basin has certainly boosted New Mexico's economy, not everyone has benefited. As oil tycoons continue to rake in the profits, average workers are getting injured at an alarming rate. Some even lose their lives. According to one report, this oil boom allowed New Mexico to rake in more than $2 billion in 2018 alone. Despite this, rural communities in the area continue to suffer the consequences of numerous accidents. 
Many of these accidents have taken place on what has been dubbed "Death Highway" by local residents. US 258 was once a quiet highway, but now there is a neverending stream of semi-trucks rolling by, laden with dangerous materials. In 2018 alone, there were 49 crashes along this stretch of highway. Other risk factors include methane emissions, fires, explosions, and oil spills in the area. So why are oil fields so dangerous in this part of New Mexico? There are a number of factors at play…
The Roads Can't Handle the Influx of Vehicles
One of the most obvious risk factors is the fact that New Mexico's roads simply cannot handle the sudden influx of vehicles during this oil boom. These roads were designed for much less traffic. The stresses and financial demands of this economic opportunity have created a situation in which a staggering number of vehicles have been squeezed into a relatively minuscule stretch of highways and roads. 
Lack of Experienced Drivers
Because of the demand for truck drivers in this area, oil companies are accepting drivers who may not be experienced enough to handle the job. Many observers believe that companies are attempting to train drivers instead of hiring those who already have experience. No amount of training can prepare drivers for the risk of "Death Highway."
Companies Are Working Employees Too Hard
There's a lot of money to be made in the Permian Basin, and oil companies want their employees to work 24/7 for months at a time in order to take advantage of this oil boom. Placing this kind of pressure on average people is a recipe for disaster. Many workers admit that they have been working for over 3 months straight without a single day off. Without time off, workers often become negligent and stop taking safety precautions seriously.
Paying Drivers By the Load
When oil companies pay drivers by the load, it creates what some have dubbed a "culture of risk." This means that drivers rush and take risks in order to deliver more loads per day. With the famous traffic jams that occur daily on US 258, this is another recipe for disaster. Drivers who get paid an hourly rate typically approach their job with a much more considerate, safety-oriented mindset. 
Get Legal Help Today
If you or a loved one has suffered an accident at an oilfield in New Mexico, reach out to the Law Office of Brian K. Branch today. 
The Law Office of Brian K Branch
715 Marquette Ave. NW
Albuquerque, New Mexico 87102
Tel: 505.764.9710
Toll Free: 888.972.1212
Fax: 505.764.9722
https://accident.usattorneys.com/wp-content/uploads/sites/2/2020/11/photodune-9103664-tractor-trailer-on-the-highway-xs.jpg
365
547
efigueira
https://usattorneys.com/wp-content/uploads/sites/2/2020/01/logo.svg
efigueira
2020-11-23 20:29:34
2020-11-23 20:29:34
Why Are Oil Field Accidents so Dangerous in New Mexico?