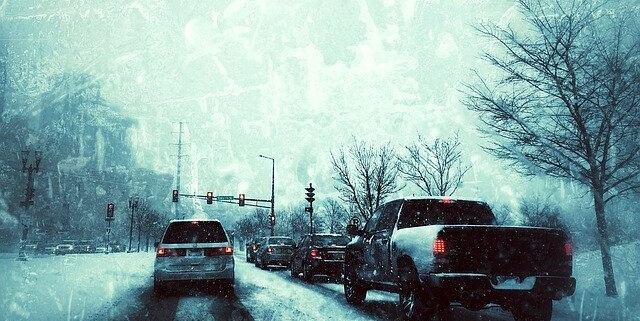 Rochester, NY—During the winter months, which run from the end of December to mid-March, it is especially important for drivers to remain cognizant of the dangers the weather presents so they can take precautionary measures that can help prevent an accident. Between 2007 and 2016, 219, 942 crashes transpired when snow/sleet was present, which left 54,839 people injured and another 688 with fatal injuries.1 During that same 10-year average, 156,164 accidents occurred when pavements were icy.
Because the winter weather conditions make driving even riskier than it already is, motorists are encouraged to implement the following safety tips provided on behalf of New York State while driving.
Winter Driving Tips
Plan for extra travel time to avoid rushing.
When the roads are being plowed or snow is falling, it can cause a driver's commute to become longer than it might normally be. Instead of a driver speeding or swerving in and out of lanes to get where they need to go on time, they should leave earlier to avoid having to rush and potentially cause an accident.
Drive cautiously over bridge surfaces.
Because bridges tend to become slippery after it has rained or snow has fallen, drivers should drive carefully over these surfaces to prevent them from losing control of their vehicle.
Be aware of black ice.
Black ice, unlike its name suggests, is actually clear ice that forms over the surface of pavement or driveways and can be particularly hard to detect because it blends in with the ground it has formed over. According to the U.S. Department of Agriculture, black ice generally forms at night or during the early morning hours when most drivers are heading to work or school. Because black ice can cause a driver to lose control of their vehicle, the U.S. Department of Agriculture suggests that if this happens, drivers should not hit their brakes but instead, gently turn the steering wheel in the same direction as their vehicle is sliding and slowing lift their foot off the accelerator. These tips may help a motorist gain back control over their vehicle.
Be prepared for a breakdown.
Drivers should be traveling with fully charged cellphones and have their emergency supplies packed in their vehicle in the event of a breakdown.
Refrain from following a snowplow too closely.
It is never a good idea for a driver to follow a snowplow too close or attempt to pass one as it may be clearing the snow that has likely fallen up ahead.
When Inclement Weather Causes an Accident, Contact a Rochester, NY Accident Attorney
If a driver was injured in a wreck in Rochester, NY and inclement weather may have played a role in causing it to occur, they can contact Stanley Law to find out if their injuries warrant compensation. The Rochester, NY accident lawyers at Stanley Law will assess their case and determine who the liable parties are and if they can be held accountable for compensating the injured party for the damages they suffered.
Stanley Law can be contacted at any of their office locations listed down below:
Syracuse Office
215 Burnet Avenue
Syracuse, NY 13203
Phone: 1-800-608-3333
Website: www.stanleylawoffices.com
Binghamton Office
84 Court St, Ste 414
Binghamton, NY 13901
Watertown Office
200 Washington St, Ste 407A
Watertown, NY 13601
Rochester Office
510 Clinton Square Ste 521
Rochester, NY 14604
Montrose Office
22 Public Ave
Montrose, PA 18801
Source:
https://accident.usattorneys.com/wp-content/uploads/sites/2/2021/01/driving-1461864_640.jpg
433
640
jennifer
https://usattorneys.com/wp-content/uploads/sites/2/2020/01/logo.svg
jennifer
2021-01-14 12:24:27
2021-01-14 12:24:27
Winter Driving Tips New Yorkers Should be Implementing to Make Their Travels Safer