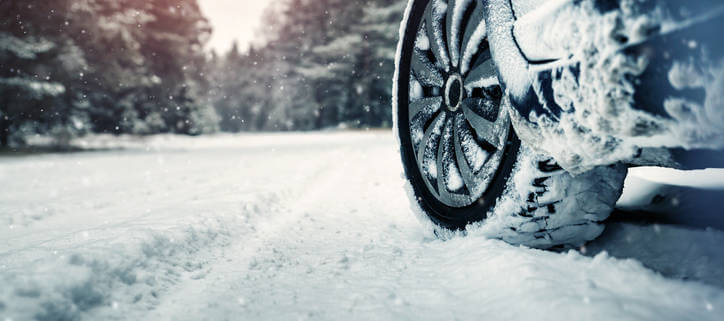 Pleasant Prairie, WI—The winter months are no time for drivers to let their guard down when it comes to implementing safe driving practices. Not only are drivers encouraged to be alert and cautious, but they must adjust their driving based on the current weather conditions that are present. A recent truck accident that transpired on I-94/41 northbound near the Wisconsin-Illinois border set an example of what could happen when traveling in severe winter weather conditions.
It was around 8:00 a.m. on Tuesday, January 26, 2021, when not one but two semi-trucks jackknifed on Interstate 94, causing multiple accidents to transpire and traffic left stuck at a standstill, according to CBS 58. The two vehicles had been traveling during a winter storm when the roads were slick and visibility was low. After the vehicles jackknifed, all lanes on the northbound side of I-94/41 were blocked and it wasn't until about two hours later that police were able to get the scene cleared up. 
The news source says police had to respond to multiple accidents, some of which resulted in injuries. The source also shared that one of the truckers had to be transported to an area hospital.
Winter Weather Driving Tips for Drivers
Anytime weather conditions change, so should a driver's behavior when behind the wheel. Winter weather presents many hazards, especially when traveling in the middle of a winter storm. Roads are slick and slippery and the wind and snow combined substantially reduce a driver's visibility. If a driver must travel during severe winter weather conditions or even after a storm has hit, they are encouraged to implement these tips and any others that are known to reduce their chances of engaging in an accident.
Plan for more travel time. Rushing when roadways are wet and slippery is not an ideal situation any driver wants to be in. Therefore, drivers should leave home a little earlier than normal to ensure they won't have to rush and will still make it to their destination on time.
Increase following distance. Drivers should never ride too close to the vehicle in front of them, especially when inclement weather is present. Instead, they need to increase their following distance so that if traffic begins to slow, they have enough time to react and avoid colliding into the vehicle in front of them.
Drive slowly. Speeding is a contributing factor in a large percentage of motor vehicle accidents that transpire on U.S. roadways and is especially dangerous to do when inclement weather is present.
Ensure brakes are functioning properly. If a driver knows their vehicle is in need of maintenance, particularly their brakes, they should get them repaired so that if they need them to avoid a collision, they are likely to work.
In the event a driver was recently involved in a truck collision in Wisconsin and they need help understanding their rights and if their injuries warrant compensation, they should speak with a Wisconsin truck accident attorney. USAttorneys.com can help any truck accident victim find and retain a truck accident lawyer in their area who can provide them with the guidance and advice they are seeking.
https://accident.usattorneys.com/wp-content/uploads/sites/2/2021/01/iStock-910460770.jpg
483
724
jennifer
https://usattorneys.com/wp-content/uploads/sites/2/2020/01/logo.svg
jennifer
2021-01-29 09:15:30
2021-01-29 09:15:30
Winter Storm in Wisconsin Leads to Two Semi-Trucks Jackknifing and One Driver Being Hospitalized