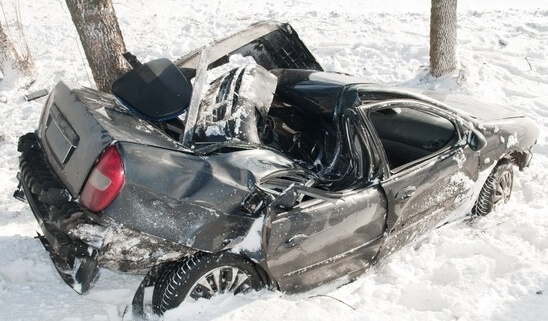 Green Bay, WI – Some accidents produce tragic results, including situations where a family member passes away. When this happens, certain relatives have the option of bringing a special kind of civil case that will allow the family to be compensated for various losses associated with funeral arrangements, medical treatment, and future lost income and wages. Some law firms routinely help families with these kinds of accident lawsuits. 
Lawsuits after a fatal accident
Wisconsin has laws that regulate how the families of victims can bring cases on behalf of deceased relatives. The statute says that when a person or entity causes a fatal accident due to a wrongful act, neglect, or default, certain relatives can stand in their place to bring a special type of personal injury case. This needs to be brought by either the victim's spouse, child, parent, or guardian, or a personal representative of their estate. Other outside parties that are not listed in the statute cannot try to bring the case. 
Time limits to take legal action
There is a statute of limitations that dictates how long after a fatal accident a victim's family can bring the case. The time limit on a wrongful death case in Wisconsin is three years from the time the injury happened, or from when it could have been discovered by a reasonable person. After this limit expires, the civil case cannot be brought. If the state decides to bring separate criminal charges for the actions of the person who caused the accident, those will be handled separately from the civil case for damages. 
Damages that are awarded to the victim's surviving family members
The damages available after a fatal accident can include medical and healthcare costs, burial and funeral services, the value of the services and companionship that the victim would have provided to their family, and future lost income that will not be earned. If the deceased person had minor children, some of these damages must be put aside for their care, but this cannot equal more than fifty percent of the total damages, and may be reduced in proportion to the children's ability to care for themselves as they age. 
Damages can be complex to calculate based on the specific losses involved in each case. An attorney who works in this area of the law can give a more thorough explanation. 
Learning if a civil case against a negligent driver is necessary
When someone has been involved in an accident in the Green Bay area, they can contact a lawyer who focuses on helping individuals injured in collisions. Di Renzo and Bomier is a trusted firm that is available to provide advice after any automobile accident.
Firm contact info:
Two Neenah Center Suite 701, Neenah, WI 54956
920-725-8464
https://accident.usattorneys.com/wp-content/uploads/sites/2/2020/11/photodune-1305206-winter-car-crash-accident-xs.jpg
364
548
brian
https://usattorneys.com/wp-content/uploads/sites/2/2020/01/logo.svg
brian
2020-11-19 13:12:19
2020-11-19 13:15:11
Wisconsin families can bring a lawsuit to be compensated for a fatal accident